Silver Sky Imports is a unique online marketplace that offers hand made goods from Tibet, India, Nepal, and throughout Asia. Started by Jeff Howard in 2003, Silver Sky Imports is currently the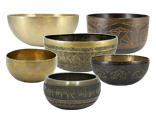 largest supplier of handmade items from the Himalayas here in the USA. Supplying both wholesale and retail around the globe, we feature the largest variety, over 10,000 Himalayan or Tibetan Singing Bowls and Crystal Singing Bowls on sale online. Each of our products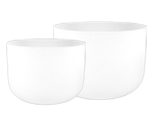 include sound samples, pictures and descriptions for each bowl. Products like hand hammered bowls and even a lot of our crystal bowls get a further treatment with an individual sound file of the actual bowl. Some of our other products include Tibetan Prayer Flags, Tingshas, Bell and Dorje, Incense, Crystal Bowl Carrying cases, Meditation Accessories, Japanese Singing Bowls, Ceramic singing bowls, Wood Masks, Prayer Wheels, Gongs, Yoga Accessories, Bronze Statues, and Tibetan Meditation Rugs.
In November of 2014, Jeff launched The Vibrational Sound Association an organization formed around structured singing bowl therapy techniques. Nearing its one year anniversary in 2015 the VSA has certified almost 100 practitioners. In the coming year the VSA will achieve our accreditation and nonprofit status, while expanding the level 1-4 classes, and adding both online classes and a fall teacher training.


Our focus is on high quality hand crafted products with superb customer satisfaction. Please feel free to contact us with any questions.