Posted by Davis on 12th Mar 2019
I have to admit that singing bowls were never on my radar, even during the most stressful times in my life.
That is, until my friend Janelle messaged me out of the blue one day. She told me she knew I'd been stressed out and that she had a pro bono vibrational sound therapy session she could hook me up with to relieve my stress.

"Vibrational what?" was my automatic response -- a response I've also grown accustomed to hearing since coming to work here at Silver Sky Imports.
She explained the process, that therapeutic-series singing bowls are used on the body and the sound and vibration from the practitioner striking them send you into a euphoric state of relaxation.
Sure. Let's add 'vibrational sound therapy' and 'singing bowls' to my lexicon. Why not?
Realizing I had literally nothing to lose but maybe a little time out of my day, I agreed to the free session and we got it on the books.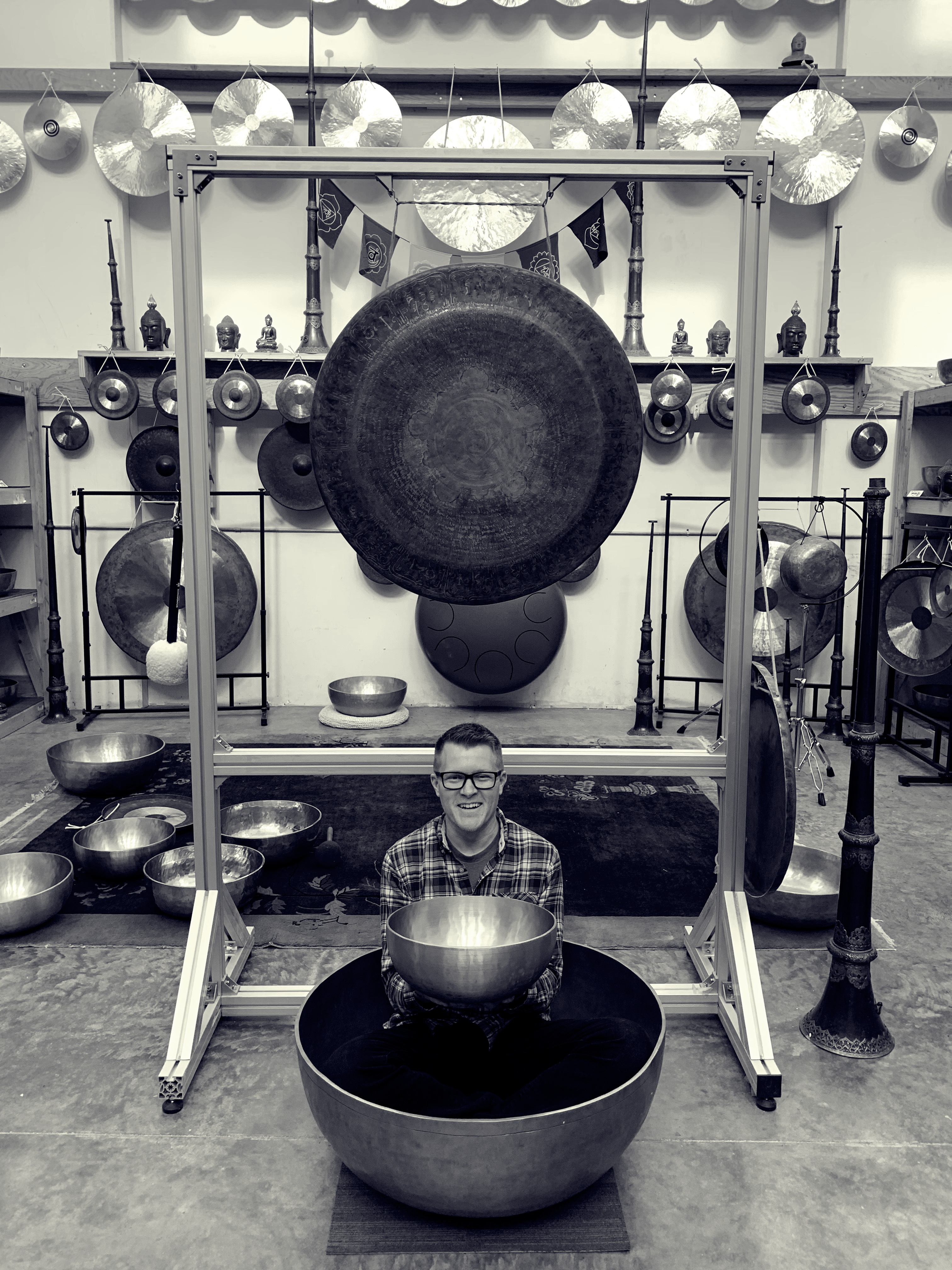 I lied down on the massage table that evening, not fully knowing what to expect, but went in with an open heart and mind and just let the gentle sounds and vibrations lull me away into an altered state. I don't know that I fell asleep at all, but I definitely entered a zen state that I describe as 'hovering' between being both awake and asleep. A beautiful, deeply relaxing nirvana state that I hadn't felt in a long while.
Leaving that day, I was better able to cope with my stressors. When my mind is in that deeply relaxed state, I can make better decisions, deal with difficult people, and simply let things slide that don't matter. It was incredible the change it made to my mental state, and it lasted for an amazingly-long while.
I was SOLD on this art of meditative mind-altering relaxation immediately after my session. I raved about it to anyone who'd listen.
Then a few months ago, that same friend messaged me about a job they had here at Silver Sky Imports. They were hunting for a digital media specialist, and she thought I'd be perfect for the position. I was flattered, but also in a career position I really liked at the time. My mind went back to that VST session I had more than a year prior though, Janelle persisted, and I decided to discuss the position with her and the other powers-that-be, Jeff and Shane.
I'm happy to say the stars aligned and it ended up being a perfect career move for me. I walked into the warehouse in early January for my first day knowing I had a lot to learn.
Boy, did I underestimate just how much I needed to learn.
Singing bowls and gongs and tingshas and koshi chimes and gem-infused crystal bowls and all these amazing products we sell here at Silver Sky have a history, and a purpose, and they all work beautifully together to better the lives of the people who use them.
Not only did I have a lot to learn on the technical side of digital media, but I also needed to learn how to 'sing' these bowls, which tools go with which instruments, and how it all comes together to work for our customers and their clients. I've gone to sound therapy sessions at a local drug and alcohol treatment center with a coworker, I've taken the VST class in Chicago, and I've immersed myself in books and practice and administering therapy.
What I've learned is that there's a science here, and pardon the pun, but it's sound.
I love telling people what we do here at Silver Sky.
But alas, even after all this education these past three months, I've only scratched the surface of all there is to know about these products we sell here at our warehouse right outside of Nebraska's capital city.
Check this out: I get to learn and talk about and utilize products that genuinely fascinate and somehow both exhilarate and relax me. I get to facilitate relaxation and mindfulness, and manifest good things to my kids, my family, my friends, and someday even strangers.
And I get PAID to do this.
That's a win-win in my book.
Speaking of books, I better get to reading.
-Davis